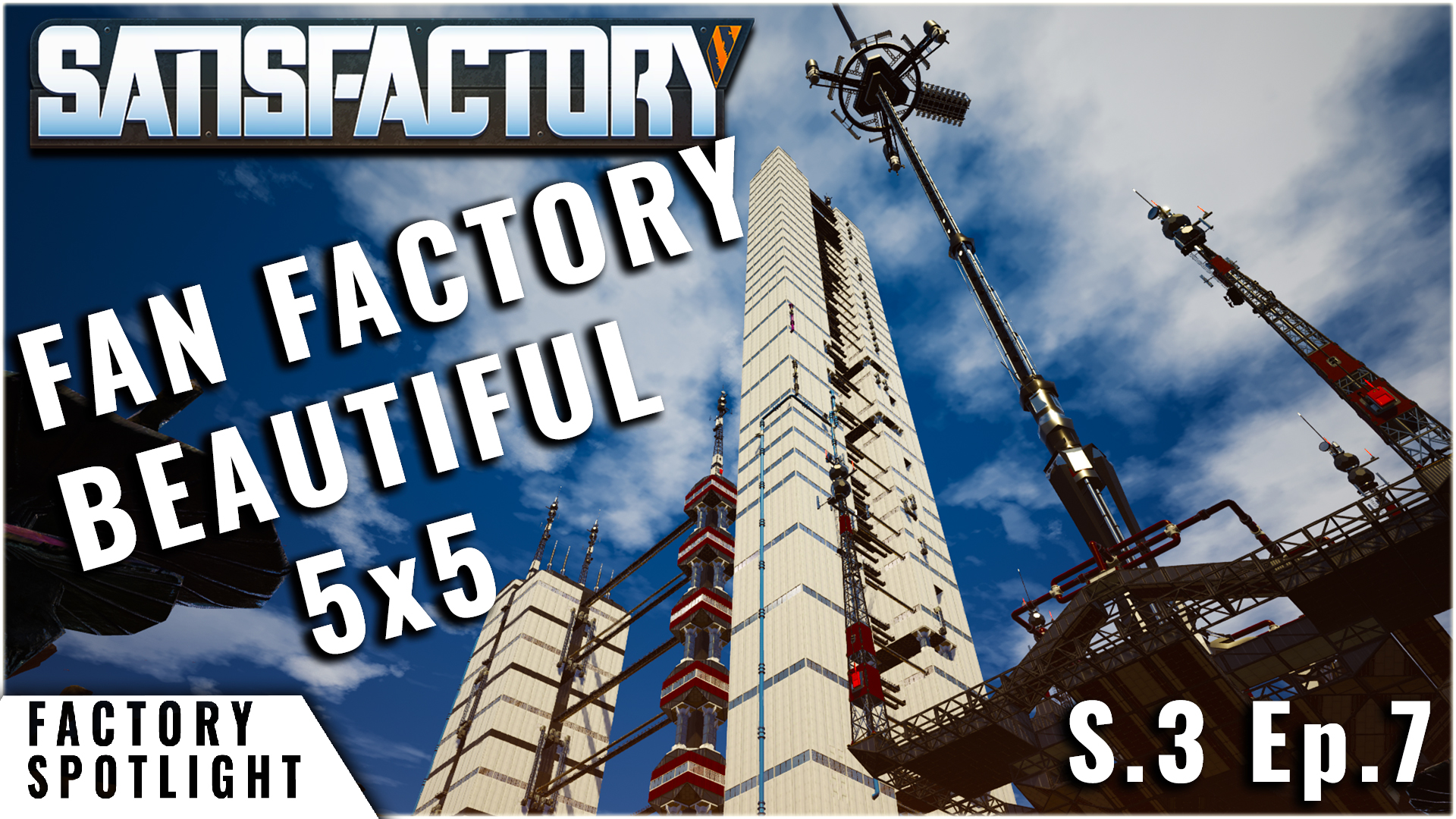 Fan Factory Showcase - Season 3 Ep.07
Today we're checking out Deniability's 5x5 challenge another stunning build well worth checking out, grab the save here.
TotalXclipse 2276 2021-07-16
Welcome back to the seventh episode of Fan Factory Friday. Today we're checking out another 5x5 build this one follows the core ruleset and was built by Deniability.

Watch the video spotlight here:
Fan Factory Friday Season 3 Episode 7
You can download the save here:
Deniability's Save
---
Deniability's Notes:
Unfortunately update 4 broke my aluminum plants so my 5x5 tower has a few malfunctions.
Plausible Towers - My 100% efficient heavy modular frame and turbo rigour motor 5x5 tower setup, complete with storage building and overflow feed into sink, doing 1.2 million points per minute
---
We're very proud to have launched this website and hope you have found the guide both helpful and enjoyable. We look forward to updating the site weekly with new guides and layouts.
If you have a particular layout or guide you'd be interested in sharing with the community, we'd gladly give you the chance to be an author on our site, get in touch with us.