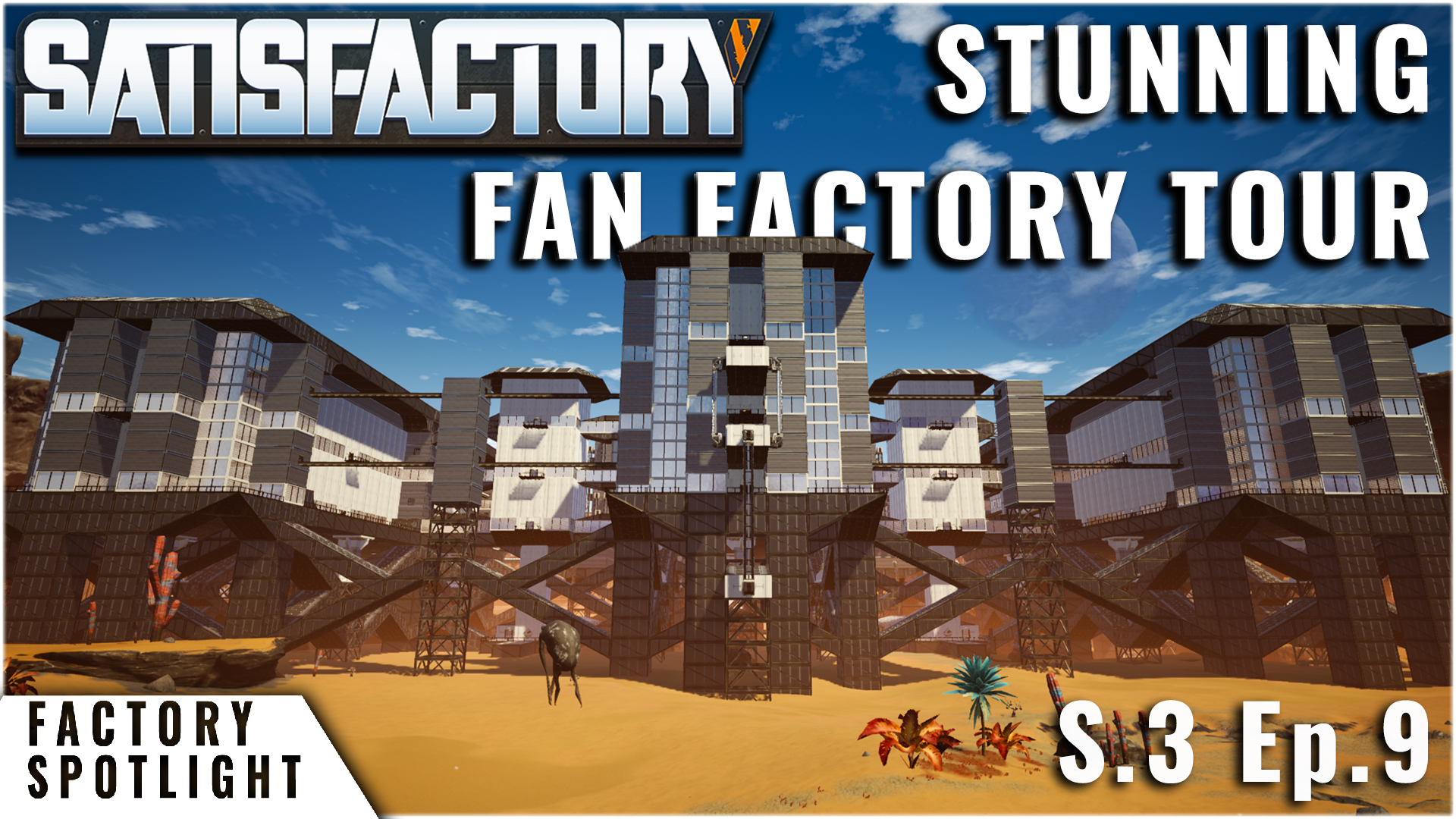 Fan Factory Showcase - Season 3 Ep.09
Today we're returning to Deniability's factory, this time we're checking out his city biome!
TotalXclipse 2719 2021-08-13
Welcome back to the ninth episode of Fan Factory Friday. Today we're checking out Deniability's mod city a beautifully crafted city spread across an entire biome.

Watch the video spotlight here:
Fan Factory Season 3 Ep.09

Download the save here:
Deniability's City Fan Factory Season 3 Ep.09
---
Note's From Deniability
Mod City - my attempt to convert an entire biome into a city. The plan was to do 20 100% efficent super computer manufacturers, but I ran out of frames just before building the crystal oscilator factory.
There is a 450 per minute alcad sheet plant, also producing silicone circuit boards, and then a 152 per minute high speed manufacturer building, and lots of boosted hypertubes to transport everywhere. This map has no trains because of fps, and i was using modular power with the wind to build more factories, but alas it was not enough. I recommend loading this without refined power, cause it will delete the power buildings, as everything is built into overflow sinks so with everything going at 100% its pretty choppy. But if you load in without modular power nothing will be on and you should be good to look around
---
We're very proud to have launched this website and hope you have found the guide both helpful and enjoyable. We look forward to updating the site weekly with new guides and layouts.
If you have a particular layout or guide you'd be interested in sharing with the community, we'd gladly give you the chance to be an author on our site, get in touch with us.