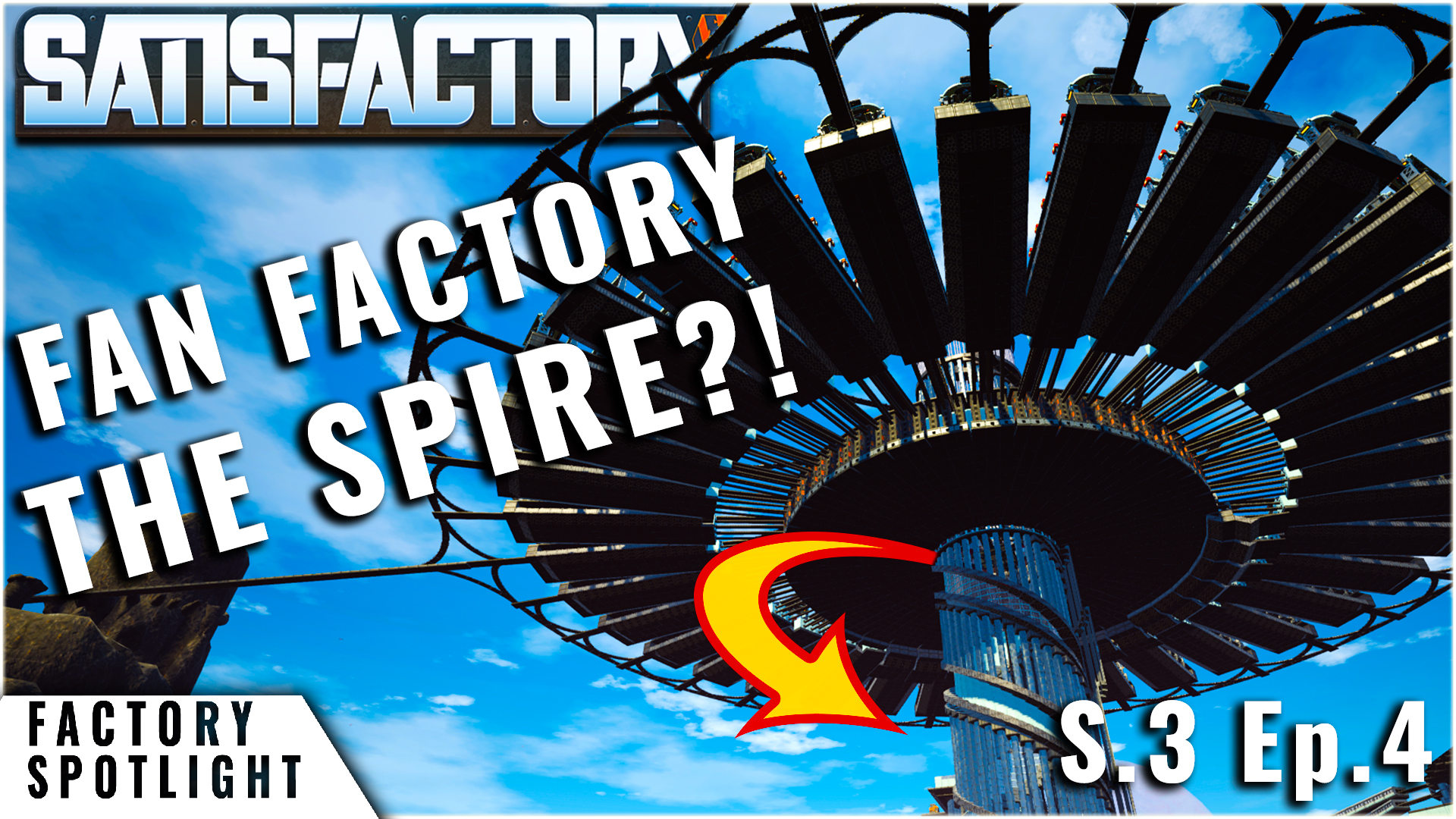 Fan Factory Showcase - Season 3 Ep.04
If you thought the last factory save was insane you should see the double helix tower and the rails that accompany it in this one.
TotalXclipse 2089 2021-06-04
Welcome back to the fourth episode of Fan Factory Friday. This one was built by Requiemsama and I must admit I was pretty taken aback by the architecture in this one! Well worth checking out!

Watch the video spotlight here:
Fan Factory Friday Season 3 Episode 4

You can download the save here:
Requiemsama's Save
---
Requiemsama's Notes
I call it The Morrow Scape, in respect to minimalist composer Michael Nyman. He wrote the soundtrack for Gattaca, one of my favorite movies which has a little inspiration into my build (specifically, the DNA double helix). Also other influences from the Star Wars Bespin Cloud City, and other sci-fi classics. When you spawn into the game, make sure to fall down from the HUB and enter the door to the right of the natural cave (all covered with walls) to take a Hypertube and enjoy the view on your way to the central storage. You will likely need the Hoverpack and Blade Runners to get to various areas.

*disclaimer: Though I upload the saves sent to me, after I've already checked the save, downloading and using these save files are done at your own risk.
---
We're very proud to have launched this website and hope you have found the guide both helpful and enjoyable. We look forward to updating the site weekly with new guides and layouts.
If you have a particular layout or guide you'd be interested in sharing with the community, we'd gladly give you the chance to be an author on our site, get in touch with us.