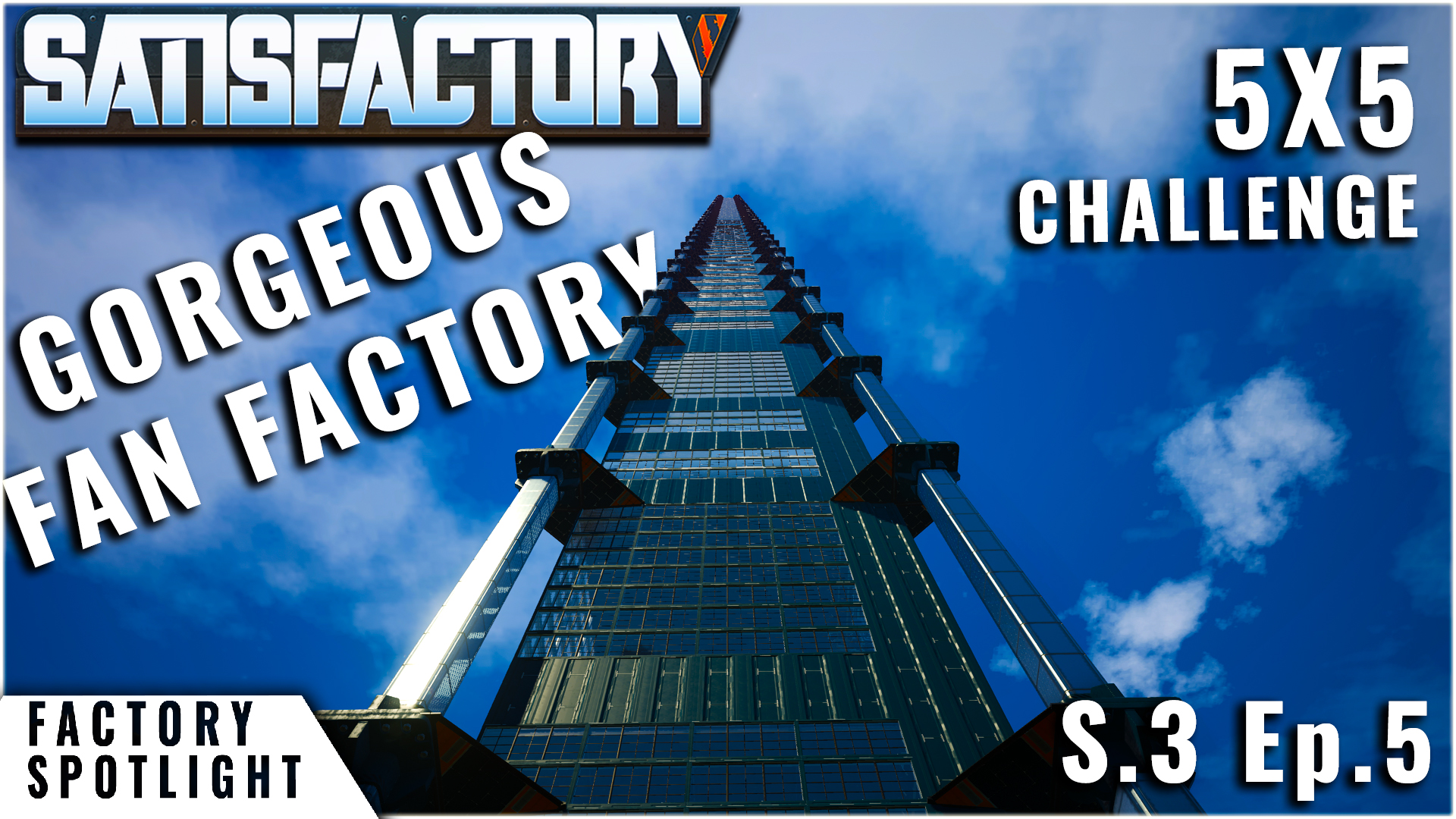 Fan Factory Showcase - Season 3 Ep.05
Today we're checking out an awesome 5x5 hardcore challenge masterpiece by Respawn_Repeat. Check out the game save and the video here
TotalXclipse 3014 2021-06-11
Welcome back to the fifth episode of Fan Factory Friday. This one was built by Respawn_Repeat and perfectly showcases the 5x5 hardcore challenge.

Watch the video spotlight here:
Fan Factory Friday Season 3 Episode 5
You can download the save here:
Respawn_Repeat's Save
---
Respawn_Repeat's Notes:
Update 3 save with some update 4 content.

This is a hardcore version of 5x5 you can find the article to the rules here.
*disclaimer: Though I upload the saves sent to me, after I've already checked the save, downloading and using these save files are done at your own risk.
---
We're very proud to have launched this website and hope you have found the guide both helpful and enjoyable. We look forward to updating the site weekly with new guides and layouts.
If you have a particular layout or guide you'd be interested in sharing with the community, we'd gladly give you the chance to be an author on our site, get in touch with us.